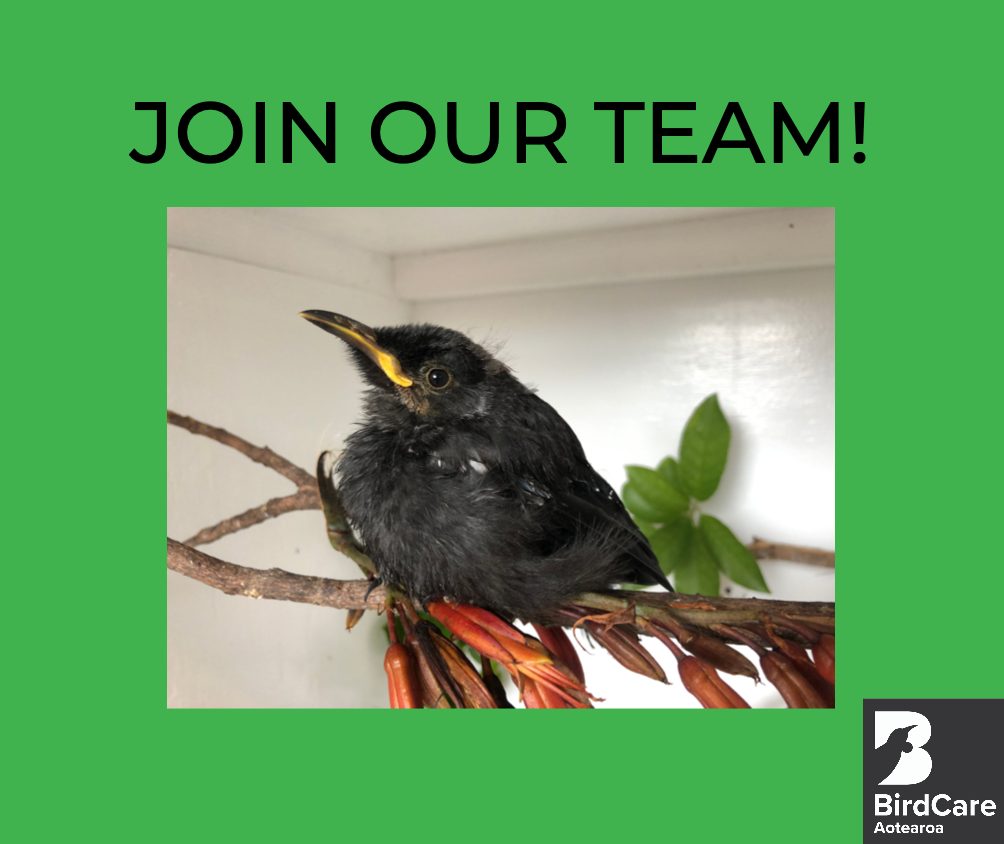 BirdCare Aotearoa (formerly NZ Bird Rescue) provides professional care for rescued wild birds – both native and non native. As well as running a hospital in Green Bay, Auckland, we provide education and training for volunteers, professionals and the wider community. The organisation has undergone significant improvements over the past 3 years. We have an upgraded facility and a professional and energetic team of staff on board.
Due to illness, we are urgently looking for 2 new Board members who can provide the governance needed to ensure the long term success of the organisation. We are ideally looking for applicants with commercial experience, preferably with a financial or staff management background. Previous Board experience in a non profit organisation would be ideal but not essential. While a passion for our birdlife is great, no previous experience in bird care is necessary.
Board members are required to attend a monthly meeting in Green Bay, in addition to other tasks as required. To apply, send your cv with covering letter to Miriam Whelan mwhelan045@gmail.com.
Applications close Thursday 8th July.
Get in touch if this sounds like you!