BirdCare Aotearoa welcomes sponsorship and partnerships for support of our world-class, life saving service for rescued wild birds.
In return, we can provide advertising and promotion via our extensive network, social media channels and onsite at the facility. Updates and footage can also be provided for promotional purposes.
Please contact support@birdcareaotearoa.org.nz to discuss options.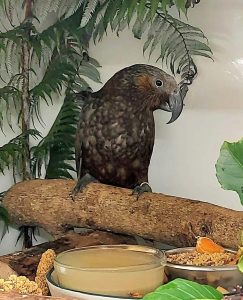 Kākā at BirdCare Aotearoa